Thornfield in Flame
---
In 2013 Romina Toscano of Studio D asked us some high contrast plexiglas accessories for the one that would become a brand new story called "Thornfield in Flame", published on Vogue Magazine.
In these pictures some of our accessories appear, wore by model Margarita Babina: two shiny fuxia bangles, a retrofuturist mask with vivid angles and a couple of necklaces on a crystal clear base. One is shield-shaped and phosphorescent yellow, and remembers the cartoon robots of our childhood, while the other shows a mix of wonderful colors on a shiny red base.
Marco D'Amico's photos speak for themselves!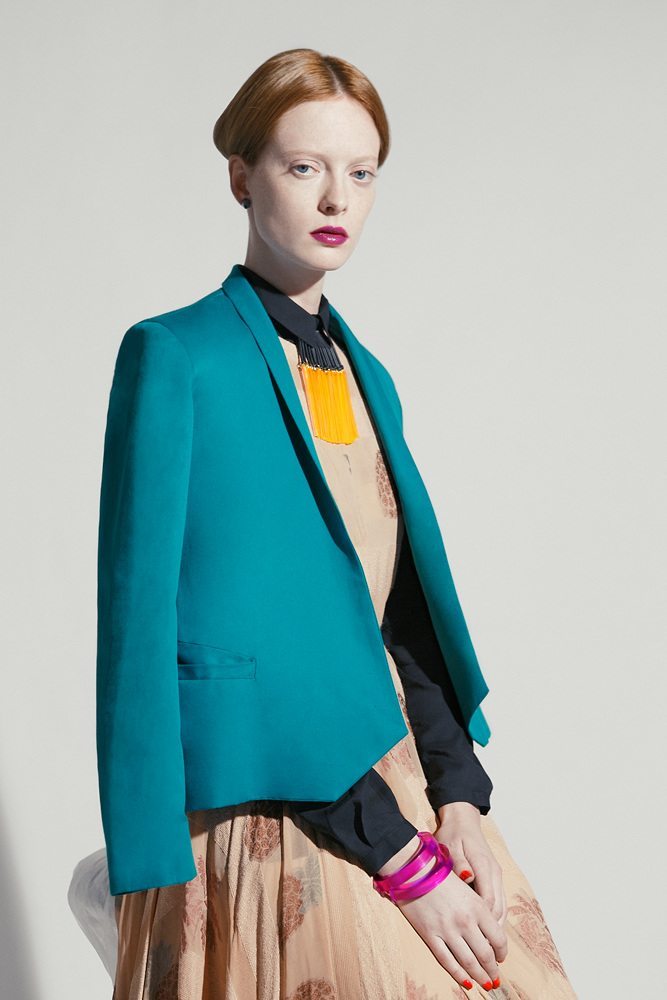 Credits
---
Photographer: Marco D'Amico 

Stylist: Marco Grisolia

Fashion Editor: Romina Toscano

Makeup & hair: Antonio Ciaramella

Makeup assistants: Silvia Bernoni 

Nail artist: Sandra Campos

Model: Margarita Babina 

Stylist's assistants: Marilina Curci, Daria Lupelli, Vanessa Cappella

Photographer's assistant: Martina Monopoli