Ghana | Colored Stone in African Dream Necklace
Add to Wishlist

Africa, night, colors, unformulated shapes.
"Ghana" is a tribute to those places. Influenced but hidden. Forms free from schemas. Logic far from what the masses like. Colorful wishes glimpsed by a dream.
A magical and magnetic necklace.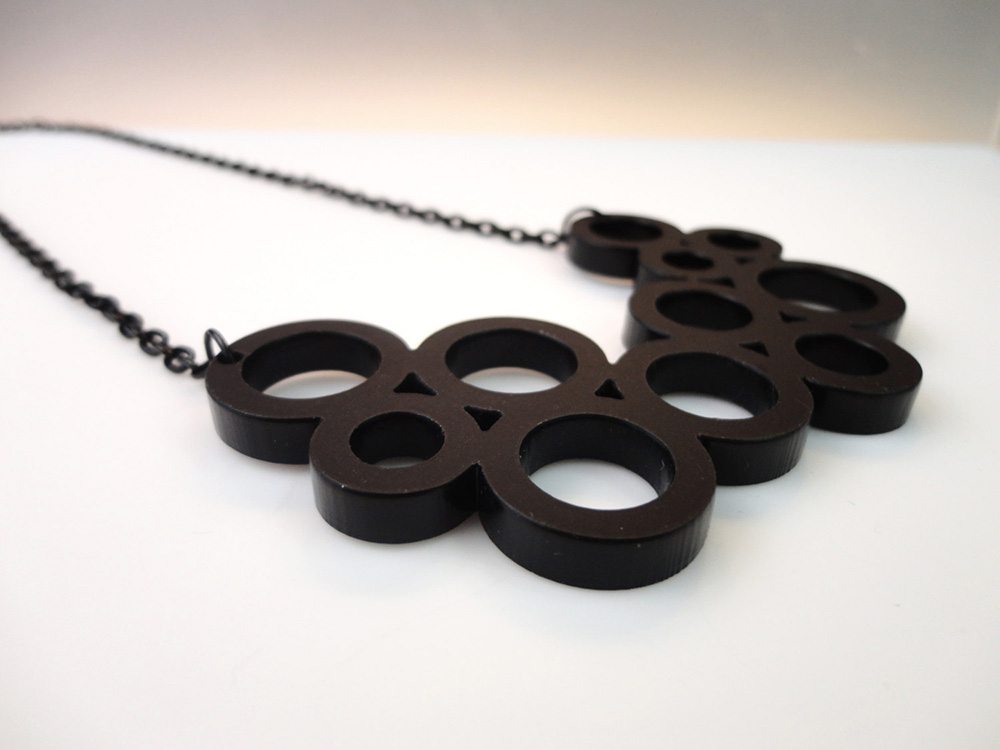 Less is More, Necklaces
This line brought us luck. It was created about seven years ago and we'd like it to remain an important part of our work, which have become complex and peculiar over the years. "Sphere" matches with "Bubbles" and "Particles". It's a black mat series made in 5mm Plexiglas, manually smoothed, with zipper and chain rigorously black. Handmade in Italy.
€

39.00